From Chits to Chaps
Chits:
(item # IH-883C) w/just conch $75.00
(item # IH-884C) w/just tail $80.00
(item # IH-885C) w/nothing plain $70.00
(item # IH-886C) Customized starts at $75.00
chits can be customized to
whatever your heart desires!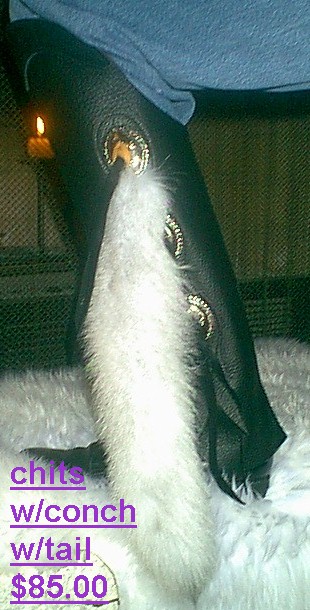 (item #IH-987C) Motorcycle Chapboots: Unisex
These boots are made of cow leather with attaching belt,
they have a 1 inch heel, and hard sole. We can customize them to fit your legs, (additional charge). Inside zipper.
Add $50.00 for larger fitting.
We can add fringe all the way down $100.00
Customized the way you want!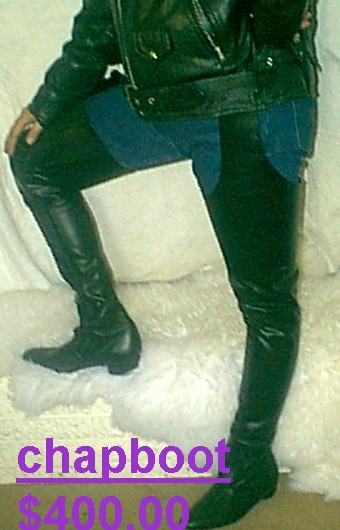 (item #IH-988C) Custom winter chaps (black only), are made to fit your needs. They are made of heavy leather, so stiff and heavy that it will take awhile to get them broke in! Outer zipper with flap and snaps over boots. $200.00